Meest actieve berichtenplaatsers van deze week
Meest actieve berichtenplaatsers van deze maand
Wie is er online?
Er zijn in totaal
1
gebruiker online :: 0 Geregistreerd, 0 verborgen en 1 gast
Geen
Het hoogste aantal gelijktijdige online gebruikers is
8
. Dit aantal is bereikt op za jul 21, 2018 8:05 am.

The Plot Against South Africa by Klaus D. Vaque
An alternative narrative of what really happened in South Africa's apartheid state - and how the western media demonised white South Africa to create a political climate which would allow a marxist government to take control.
Klaus Dieter Vaque is the author of The Plot Against South Africa (1989). Klaus Vaque publishes the monthly newsletter Insider.
The Insider is a newsletter published and edited by South African Klaus Vaque. The Newsletter claims to offer, "Background reports, analyses, opinions, confidential information about politics, economy and the church."
https://archive.org/stream/KlausDVaqueThePlotAgainstSouthAfrica/Klaus%20D%20Vaque%20The%20Plot%20Against%20South%20Africa#page/n0/mode/1up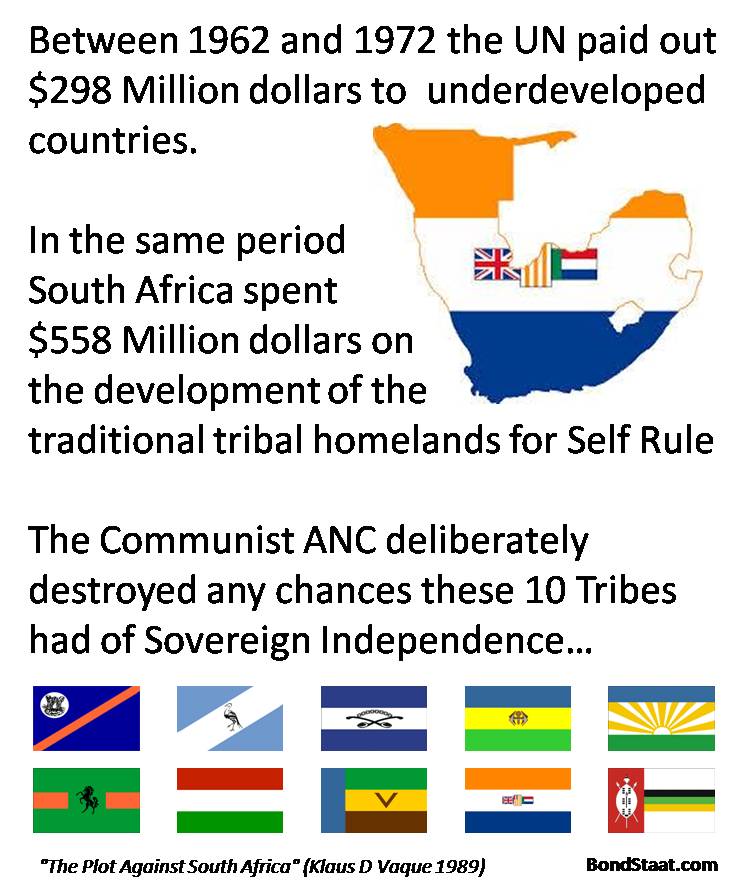 *
What happened to South Africa was a clearly seen process of the white-hating money/power/media jew bent on destroying us.
Boerestaat, by Robert van Tonder – The book
The book "Boerestaat", written by Robert van Tonder in 1977, make rediscovered to many Boers their own identity, who had been almost deleted by the Empire of the RSA, created by international capitalism after have conquered the Boer Republics in 1902.
Volkstaat is working to make the book available on the web to all. An operation that the author, a true Boer nationalist, surely would approve.
The book "Boerestaat" of Rober van Tonder is the intellectual property of the Borestaat Party.
http://www.volkstaat.net/index.php?option=com_content&view=article&id=1195:contents&catid=120:boerestaat-by-robert-van-tonder&Itemid=187

---
Permissies van dit forum:
Je
mag geen
reacties plaatsen in dit subforum