Meest actieve berichtenplaatsers van deze week
Meest actieve berichtenplaatsers van deze maand
Wie is er online?
Er zijn in totaal
1
gebruiker online :: 0 Geregistreerd, 0 verborgen en 1 gast
Geen
Het hoogste aantal gelijktijdige online gebruikers is
11
. Dit aantal is bereikt op zo maa 07, 2021 10:03 am.
Pagina 2 van 2 •
1, 2
Ha, ha, wel spieren, maar geen hersens!
Land expropriation: EFF are now suggesting churches give up their land
2018-09-16 19:18
The EFF's argument is that all land should be available for land expropriation, with no special treatment for religious institutions.
The big question over land expropriation without compensation relies on just who will be asked to give up what they've got. Now, it seems like the EFF are turning their attention to the churches of South Africa.
https://www.thesouthafrican.com/land-expropriation-eff-churches/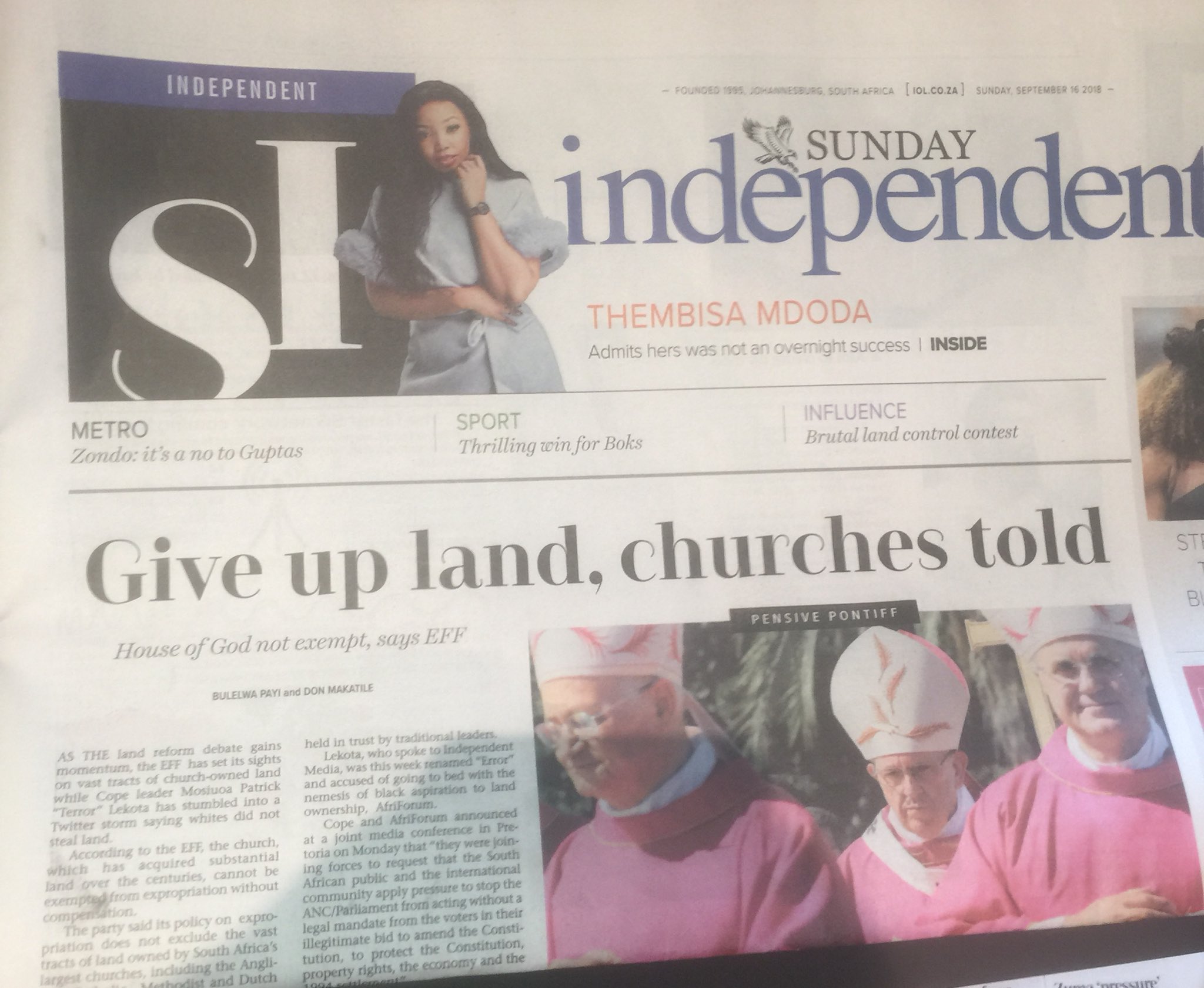 Give up land.churches told sunday independent
https://www.pressreader.com/south-africa/the-sunday-independent/20180916
Pagina 2 van 2 •
1, 2
---
Permissies van dit forum:
Je
mag geen
reacties plaatsen in dit subforum